We've been buying books on Amazon for a long time. Some of our earliest purchases were the Spot series of kids' books.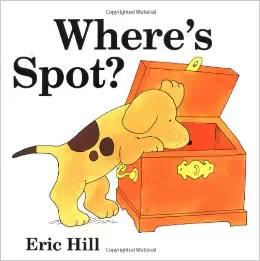 We bought these books when our grandkids were young. The youngest is now 10 and getting older by doubles every day.
Nevertheless, Amazon believes that children never get older and we will always need Spot books.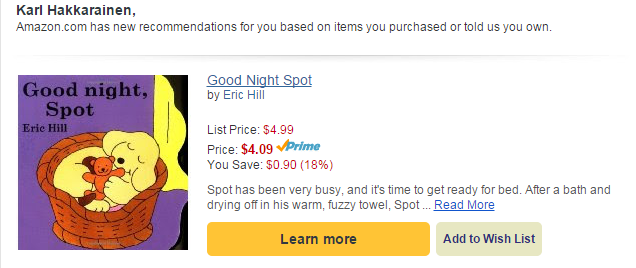 Would that it were so.