Karl Hakkarainen
kh@queenlake.com
As many of you know, I carry a pocketful of pens. Even though the ratings for best pens doesn't include them, I prefer a Cross pen and pencil along with Pilot Razor pens in red (for editing) and black (for writing boldly). This kid, however, has us all beat, writing his notes with a quill pen.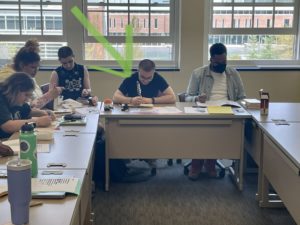 This certainly didn't age well
The iPhone is certain to fade into history as another cool Apple innovation, that others soon rushed competitive, like-products to market, blowing away any significant lead Apple might have.
From Apple iPhone Doomed To Failure, Network World January 11, 2008
Today I Learned (TIL)